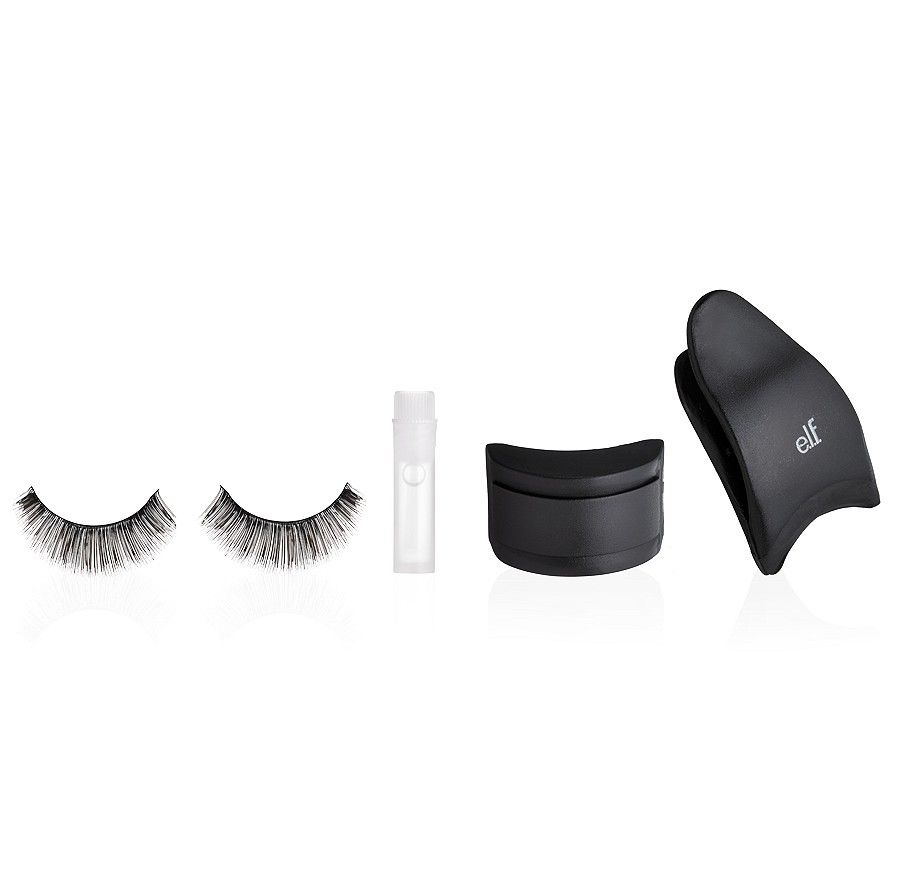 ELF VIP EYELASH KIT
DESCRIPTION
Create a lush, glamorous eye look with the Studio VIP Eyelash Kit. Natural-looking lashes can be retained for multiple uses. A must-have accessory for date night, parties, or any time you want to add volume with false lashes for an enhanced wink!

Kit includes:
False lashes
Lash applicator
Lash stand
Adhesive glue
HOW TO USE
Slowly remove lashes from tray and place into grooves of the lash stand.
Gently grasp lashes at the lash line with the lash applicator and remove from lash stand for close application.
Pierce the top of the glue tube with cap and apply a thin amount of glue along the base of the lash strip.
Allow glue to sit until tacky, then place lashes as close to the baseline of your lashes as possible, working from the center out.
Hold the lash in place for a few seconds until the lash strip has a chance to hold.
Apply

mascara

if desired.
To remove lashes hold a warm damp towel to the eye and gently peel off false lashes. Replace on lash stand for reshaping.
---