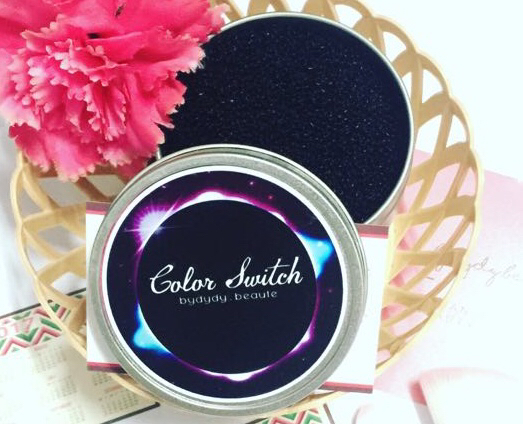 COLORSWITCH BYDYDY
Details
A dry, makeup-removing sponge that allows you to switch colors without having to switch brushes.

Inspired by a common makeup artist dilemma of how remove powder product from brushes without the drying time of a liquid brush cleaner, this sponge offers a dry alternative. The special material allows you to remove pigment from your brushes without brush cleaner formula. Simply swipe the brush over the sponge until pigment is removed and move on to the next color. The sponge is completely reusable and can be cleaned by washing it with warm water and soap or it can be sprayed with disinfecting brush cleaner for a quick cleanse.
How to Use
Glide your brush that has powder make up on it to black sponge until no color residue of previous make up. the very same brush can be used again, no need to wait until brush dry (cuz it never wet!)
Precautions:
If irritation occurs in the face or eyes, discontinue use.
Cleaning Instructions

For a quick clean, spray the Color Switch Sponge with disinfecting brush cleaning spray and lay flat to dry.


Pop Color Switch sponge from the tin and run it under running water. Put make up shampoo of your choice or olive oil to deep clean your sponge. Color Switch sponge can be reused until it is totally gone (broken into pieces).
---